21oct7:00 pm- 9:00 pmHow Chronic Pain Challenges Treatment2 CE Hours
Event Details
Taught by Mary Massaro
2 CE Hours
---
Suffering from chronic pain is all consuming for both the patient and the clinician. Navigating through the difficulties each face can be a challenge.
Clinicians who treat patients with chronic pain whether musculoskeletal or nerve injuries, headache, or other chronic pain frequently face difficult dilemmas. Treatment approaches are often unclear. Patient encounters may be time-consuming, frustrating, and emotionally draining. After repeated referrals for diagnostic tests, physical therapy, or specialty care, patients often return more depressed, hopeless, and demoralized than before. Yet, it may be difficult for the clinician to bring up the psychological aspects of a problem. Patients may react defensively, believing that the clinician thinks the distress is "all in their head."
This workshop will explore a variety of techniques and treatment plans offering greater support to those who suffer and for those who work with the chronic pain sufferer.
---
"This course is approved by the Association of Social Work Boards – ASWB NJ CE Course Approval Program Provider #429 Course #437 from 06/10/2015 to 06/10/2017. Social workers will receive the following type and number of credit(s): Clinical Social Work Practice 2"
"Academy of Clinical and Applied Psychoanalysis (ACAP) is an NBCC­ Approved Continuing Education Provider and may offer NBCC-approved clock hours for events that meet NBCC requirements. ACAP solely are responsible for all aspects of the program."  The Academy of Clinical and Applied Psychoanalysis is also an approved provider for the National Board for Certified Counselors (approval #5709).
The workshop fee is $20.
There is a $15.00 fee for CE certificates.
To reserve a seat call 973-629-1002 or email events@acapnj.org
Academy of Clinical and Applied Psychoanalysis (ACAP) does not discriminate on the basis of race, color, sex, or ethnicity in administration of its educational policies, admissions policies, and other school-administered programs.
---
Presenter:
Mary Massaro, MS, NCPsyA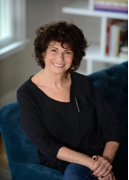 Mary Massaro, MS, NCPsyA, is a certified psychoanalyst; she has conducted trainings to many outreach programs on behalf of ACAP. She is executive director, Balanced Health Systems; consultant to major corporations and school districts on wellness, She maintains a private practice in Montclair, Livingston NJ and is available for video over the Internet and phone sessions.
Time
(Friday) 7:00 pm - 9:00 pm
Location
ACAP
301 S. Livingston Avenue Livingston, NJ 07039